Life Cycle Cremation Keepsake Sculpture
Click image to enlarge.
Description: Life Cycle Cremation Keepsake Sculpture is very popular with pet owners that has more than one pet that has passed. Each turtle would have the cremains of the individual pet. Once completed, I will sign the loved one's first name or nick name, e.g. Fido, Little Boy, etc. on the back of the keepsake in 22k gold, so as to be Forever in Glass.
The turtle in the egg is a pendant with the cremains. The egg is only where he sleeps when he is not being worn as a pendant. The two other turtles are attached to the burl as if they were floating, accented with artificial sea weed.  The Burl is a Manzanita Burl which is a root of a tree. This particular sculpture stands about 9 inches tall. (Please note that every Manzanita Burl is completely different in size and shape.)
Additional Options: jelly fish, tang fish, extra turtles, etc.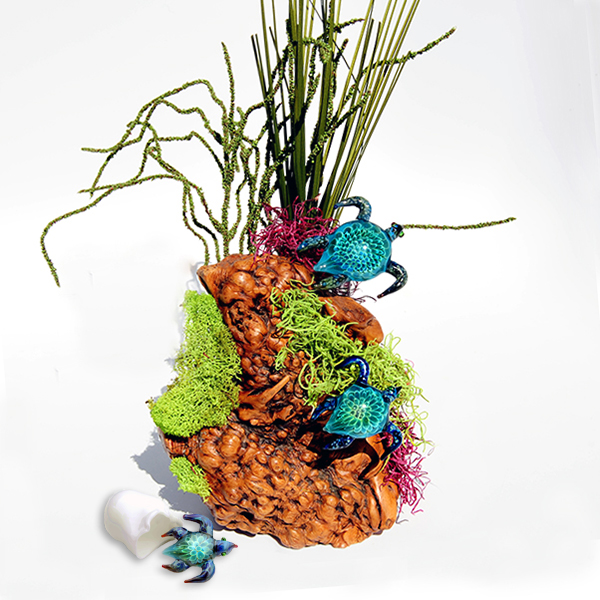 piwjrkfiojsiofjiowfjowejifweoifj