Sun Catcher/Tree Ornament Cremation Keepsake
Click to enlarge.
Our Sun Catcher/Tree Ornament Cremation Keepsakes are made from transparent, and semi-transparent glass. The ash/cremains are incorporate with pieces of Silver, Gold, Brass and other metals in an optical clear Pyrex glass to form a very three-dimensional unique design. Once completed I will sign the loved one's full name or nick name, e.g. Dad, Mom, etc. on the back of the keepsake in 22k gold, so as to be Forever in Glass.
The hole in the top can be used so they can be hung in a house window as a sun catcher or a tree ornament. Not recommended to be hung in an automobile.
When ordering ask for a Sun Catcher – Heavenly Blue, or a Sun Catcher – Sassy.
Dimensions:      Approximately 1.50" x .75"  (Larger sizes are available upon request)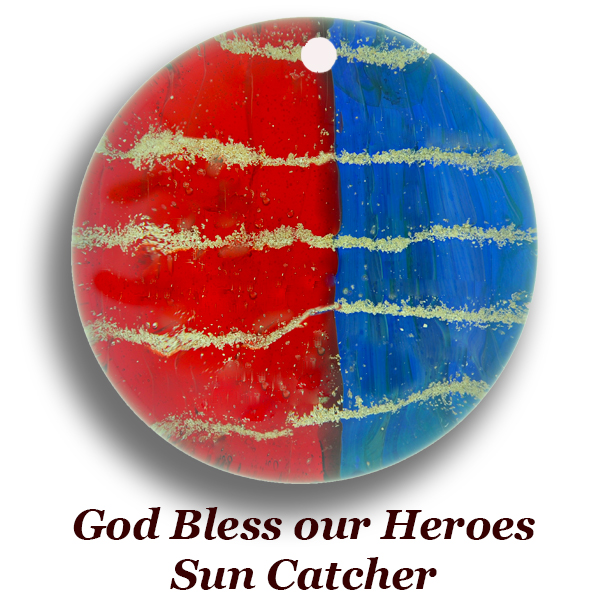 piwjrkfiojsiofjiowfjowejifweoifj