Conta Di Odjo Cremation Necklace
Click to enlarge.
Description:    Conta di odjo meaning in the Cape Verdean culture "The Evil Bead."  It is said that it is to protect the wearer against all evil spirits. 
It is a beautiful, black & white bead layered with a small amount of cremains/ash deep inside which by the way, cannot be seen. We then highlight the bead with Antique Sterling Silver Bead Cap and a Sterling Silver wire to form a 5mm loop to be hung on a necklace.
Option: – Also available in 14/20 Gold Filled wire & Bead Cap
Dimensions:  Approximate size is 14mm Bead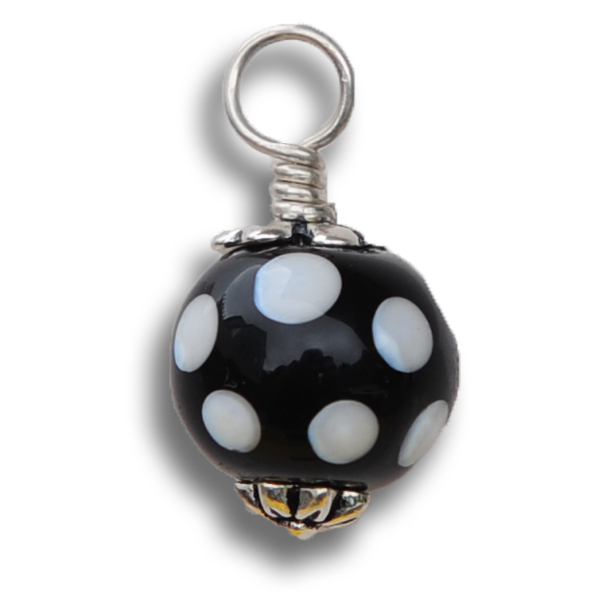 piwjrkfiojsiofjiowfjowejifweoifj