Honey Cremation Heart Pendant
Click image to enlarge.
Description:  This Cremation Keepsake Pendant is  our classic Heart design made from optical clear Pyrex glass. A beautiful, and delicate transparent Brown color, while interwoven with your loved one's cremains/ash.  A soldered Sterling Silver Jump Ring will be added for security.
Once completed, I will sign the loved one's name, or term of endearment e.g. Dad, Mom, etc. on the back of the keepsake in 22k gold, so as to be Forever in Glass.
Necklace: Each pendant comes with a black wax cotton cord with an extension chain measuring 17 inches to 19 inches.
Dimensions: 1.50" x 1.0"  (Custom sizes are available upon request.)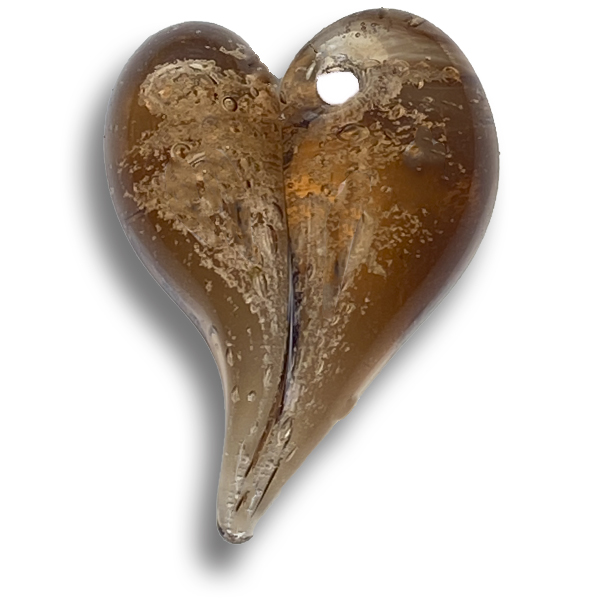 piwjrkfiojsiofjiowfjowejifweoifj