Testimonials
"
September 5, 2020
I got beautiful personalized beads to wear of each one "my boys", I have had an awful year and lost 4 of my 5 precious fur babies due to old age. I couldn't be more satisfied with how each one turned out. Thank you for these keepsakes they mean so much to me. Can't wait to get my most recent one back 
April H.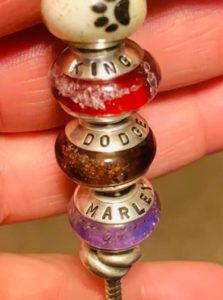 "
"
August 27, 2020
I just received my pendant. It's stunning. Absolutely beautiful work. I won't take it off for a long time. Thank you so much.
Cassie Marie D.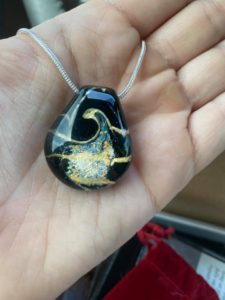 "
"
August 11, 2020
I just received the bead you made for me containing Sarah Momo's ashes. It is so beautiful and I will always cherish it. But what impressed me the most was the way that you returned her remaining ashes back to me. You could have thrown them away and no-one would have been the wiser, but instead, you treated her with reverence and for that I am extremely grateful. I was so touched by this small act of kindness that I could not stop crying. It may seem like a small thing to you, but it meant the world to me.
Thank you so much for showing my baby girl the respect she deserved.
Respectfully,
Masami M.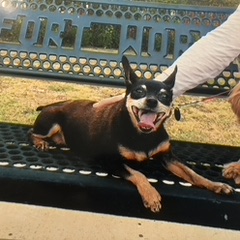 "
"
July 4, 2020
I just received my necklace. it is so beautiful! we loved our girl Cleo and now have an awesome way to remember her! thank u. we highly recommend!
Terry A.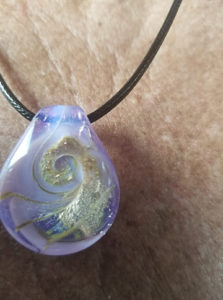 "
"
May 30, 2020
Hi Henry,
Hope all is well. I can't tell how much I admire and appreciate the beautiful necklace you created for me. We lost our beautiful Dacks, golden retriever, and you made a stunning masterpiece. We still have some ashes that were returned with my pendant. I would love to surprise my husband with the cuff links for Father's Day, peacefull.  We used Forget-me-not in Northborough, MA. They were amazing.!
Being in the vet industry I'm so impressed by your work. I look forward to spreading the word.
Thanks,
Heather P.
"
"
May 2, 2020
Thank you so much for this beautiful keepsafe! So in love and emotional!
Victoria S.
"
"
March 20, 2020
Good morning.
I picked up the sun-catcher that you made for Hoodsie Cup. THANK YOU! It's beautiful! Moving from one sunny spot to the next was Hoodsie's favorite pastime. This sun-catcher will now continue bringing the sunshine in.
Rimma K.
"
"
March 12, 2020
Received my necklace today and I am so impressed with the work you do.
Mary M.
"
"
1/7/2020
I want to personally thank you for applying your gift to the glass pendant infused with my Chloe's ashes. Of all my memorabilia I have of her, the pendant I wear every day is such a great comfort.
I appreciate the return of the rest of her ashes and the heartwarming card "I will walk with you forever". It seems to be that way because I feel her all around me all the time. Sounds crazy but I feel her presence!
Though she passed early November, I have a long way to go with my grief. If a dog can be your soul mate she certainly was mine for her 16 years.
I have attached a photo so you see whose ashes you so tenderly and beautifully crafted into a little bit of her I wear so close to my heart.
Thank you so much!
Kathy G.