Turtle and Pearled Nautilus (Sculpture)
Click image to enlarge.
Description:
  It is a Natural Pearled Nautilus with Hand-Blown Glass Turtles and tentacles over a Burl, accented with live air plants. The cremains would be in the turtle. Once completed, I will sign the love one's name on the back of the keepsake in 22k gold, so as to be Forever in Glass.
Additional Options: jelly fish, snail, extra turtle, etc. Please contact Forever In Glass for pricing.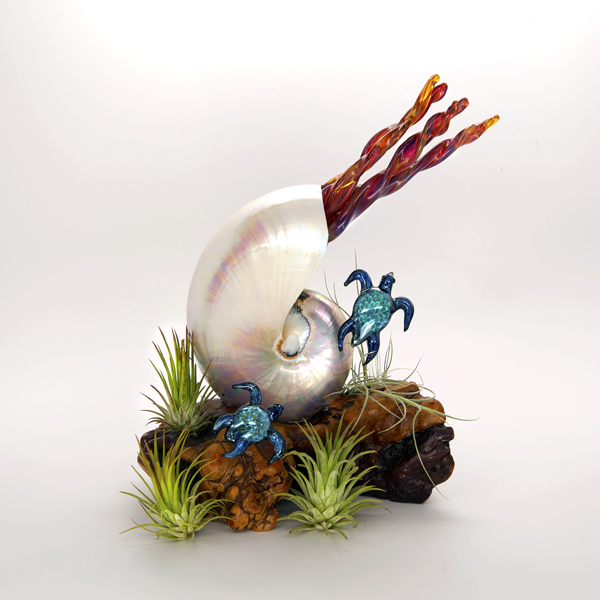 piwjrkfiojsiofjiowfjowejifweoifj