Crab & Turtle Over Coral Cremation Keepsake Sculpture
Click image to enlarge.
Description: This Cremation Keepsake Sculpture is a Hand-blown glass blue crab with turtle floating over coral, accented with artificial sea weed. The cremains would be in the belly of the turtle in a clear window… Once completed, I will sign the loved one's first name or nick name, e.g. Dad, Mom, etc. on the back of the keepsake in 22k gold, so as to be Forever in Glass.
Additional Options: jelly fish, tang fish, extra turtle, etc.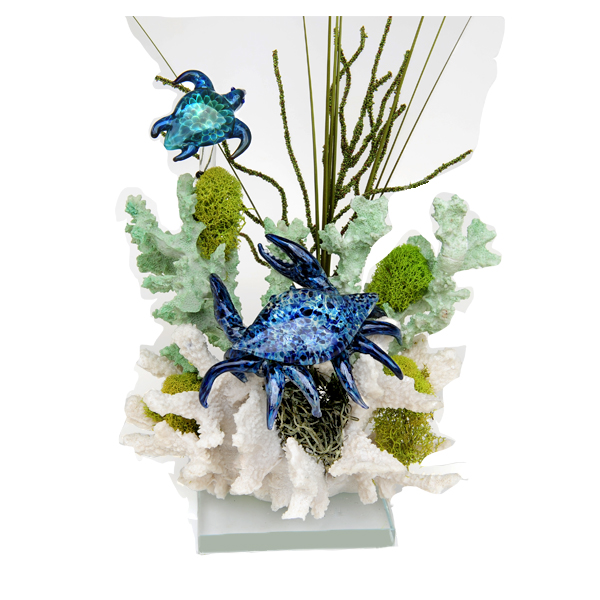 piwjrkfiojsiofjiowfjowejifweoifj